KDV in the UK has continued to develop its strong relationship in the Semi-Conductor Industry.
Many of us today would agree that people rely on electronics more than ever before. In fact, most people can't even imagine living without them. Smartphones, computers, and cars – all contain chips that are made using semiconductor process technology.
The Semiconductor Industry
The semiconductor industry is the aggregate of companies engaged in the design and fabrication of semiconductors and semiconductor devices, such as transistors and integrated circuits. It formed around 1960, once the fabrication of semiconductor devices became a viable business. Semiconductors, also known as integrated circuits, microchips, or just "chips," drive the digital economy.1 Containing thousands of miniature electronic components all connected together, semiconductors are the "brains" of all modern electronics, from consumer products including televisions, laptop computers, tablets, and mobile phones, to more sophisticated equipment used in aerospace, business operations, industrial applications, and national defense.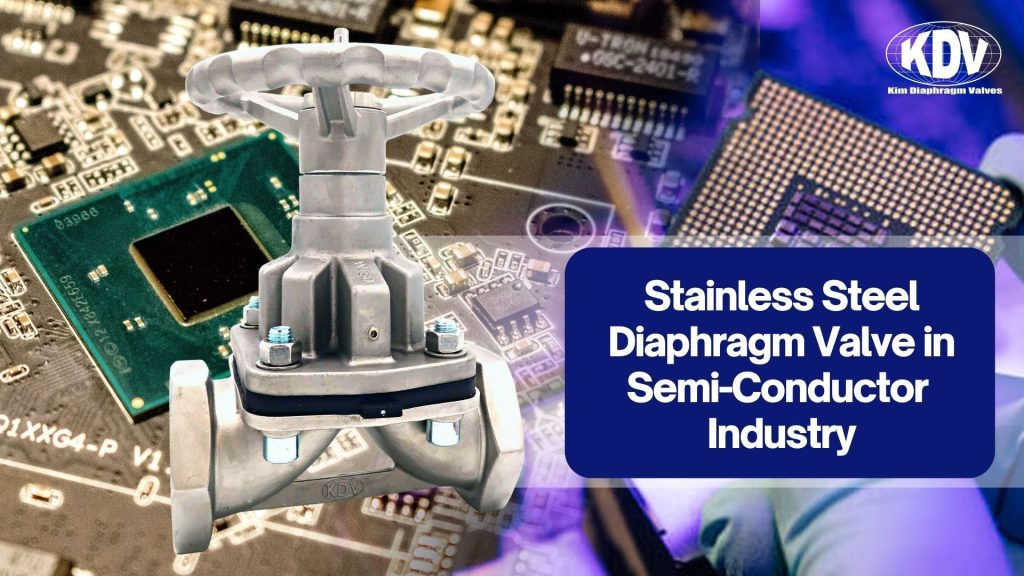 As time goes by semiconductor industry became one of the most important industries in the world. Just recently KDV Flow Limited completed a project for a global chip manufacturer that requires High Purity diaphragm valves for their manufacturing processes.
The Semiconductor Industry uses high-purity valves and uses 5 RA as a standard for smoothness and finish. Since high purity is of the highest concern in this Industry, KDV's Full Stainless steel diaphragm valves are often used, as they offer superior corrosion resistance. This property of stainless steel comes from the addition of chromium to the metal, which when exposed to oxygen, creates a fine film over the steel to protect it.
In addition to being highly corrosion resistant, KDV's Full Stainless steel valves are Austenitic/non-magnetic. This is an important consideration in semiconductor applications, as magnetic fields can disrupt the flow of electrons and cause process problems. Magnetic materials can also cause electric currents to behave differently.
KDV's experience and knowledge in working with high-purity materials have made us an international choice in supplying valves to the Semiconductor Industry. Our valves are used in a variety of applications, from chemical delivery to wafer processing. The experience, expertise, and commitment to producing high-quality lined valves for our customers are what keep us motivated. It is what sets KDV Flow apart from the competition.
If you have any questions about our products or services, please contact us. We would be happy to discuss your specific needs for your processes and special requirements.